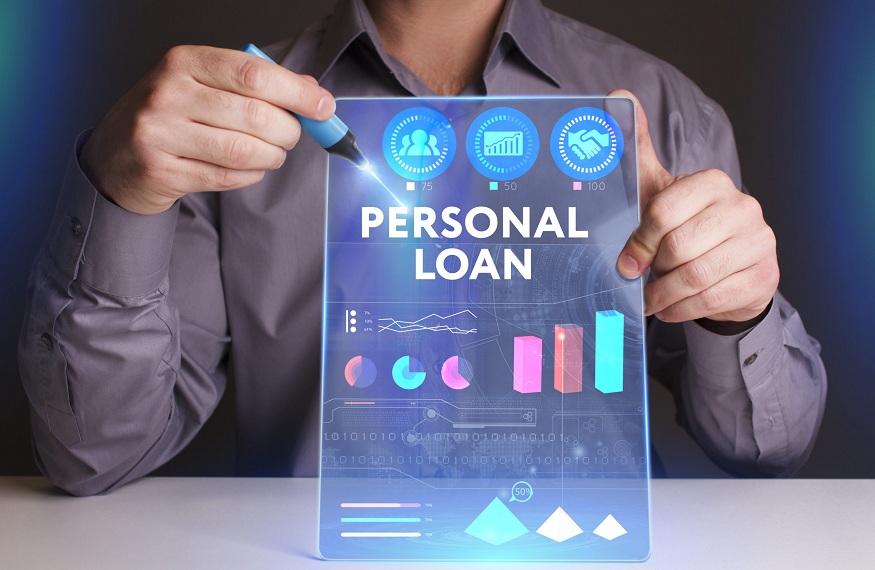 Here are 5 smart tips to help you get the best personal loan interest rates possible
Personal loans have emerged as one of the most preferred loan instruments in the recent times. Owing to the ease of availing an instant money loan, the simplified need of documentations, high flexibility in terms of returns, and zero-end use restrictions, this debt instrument has become very popular. Today, you can easily take a personal loan for funding your medical emergencies, financing educational needs, taking family vacations, doing home renovations, buying high-end products and even for consolidating your debts. You can use an instant money loan for fulfilling any of your urgent financial needs.
However, you should know that personal loans are unsecured loans that means the lender do not ask for collateral or security for sanctioning your loan. This makes personal loan a very high risk loan instrument. To balance this risk, lenders often seek high interest rates on your instant cash loans. However, with rising competition and increasing demand many lenders are coming up loan offers with attractive interest rates.
Read on to discover 5 smart finance tips to get the best possible personal loan interest rates.
Grab the best possible personal rates with these 5 Smart Tips
Different lenders offer varying personal loan interest rates. So, you must compare the interest rates offered by various lenders and make a list of those offering the lowest interest rate.
You can also use a loan EMI calculator to calculate your EMIs of instant money loan to know your loan cost. Moreover, by using an EMI calculator, you can understand the effect of personal loan interest rates on your EMIs.
Now, to avail the best personal rates, you should know the important considerations. So, here we have listed some tips to help you better understand the basic principles that lenders apply while processing loan applications. You can then opt for personal loans with low interest rates and value-added features.
Here's how you can get the best deal on personal loan rates:
Study the Eligibility Requirements
To apply for an instant cash loan, you have to satisfy the basic eligibility criteria relating to age, credit score, and income. Always check the eligibility norms of the lender before applying. And do not apply for loans that you do not qualify for.
Remember, choosing a lender who have easy-to-meet eligibility criteria for personal loans is always a good idea. You can enjoy faster loan approvals and disbursals.On the other hand, you may find it difficult to get your instant money loan approved if you deal with lenders having complex eligibility criteria.
Compare Interest Rates of Personal Loans of Different Companies
Different lenders offer varying personal loan interest rates. Hence, when applying for a personal loan, make sure to get an affordable interest rate. Remember, even a small percentage change affects the total loan cost considerably.
To get the best deal in personal loan interest rates, you should compare the different personal loan offers from different lenders. Opt for an instant cash loan that has the lowest interest rate. Besides, always base your personal loan decisions on your finance requirements.
Your credit score indicates your credit worthiness. Lenders consider people with a good credit score as low-risk borrowers. As a result, they get a better deal on interest rates.
In case your credit score has suffered in the past, there are ways to improve your credit score. For starters, you should pay off all your previous debts and make timely monthly payments. Apart from that, you must have a low credit-utilization ratio and low debt-to-income ratio.
Submit All Income and Employment Documents
When you apply for a personal loan, ensure to mention your income from your salary. Besides, you must mention any income that you are earning from rent, freelance gigs, dividends, and investments. In doing do, you can assure the lender about your ability to repay the loan. Besides that, you can improve your credibility as a borrower and showcase your financial stability. All this helps you get the best instant cash loaninterest rates.
Opt for Seasonal and Pre-Approved Offers
During the festive season, lenders offer discounts on instant money loan interest rates. Moreover, you may have a pre-approved loan offer. Lenders offer such deals if you have done business with them in the past or when they run promotional campaigns for corporates. By opting for such deals and offers, you can avail nominal personal loan interest rates.
Conclusion
By following these above-listed tips, you can get the best deals in instant cash loan interest rates. However, before taking a personal loan, make sure to know all about a personal loan. Study the contract terms thoroughly and know the meaning of the different financial terms.
It is also very important to plan your loan repayment. You can use an EMI calculator to plan your loan repayment. In addition to that, it is important to take a personal loan from reputed lenders.