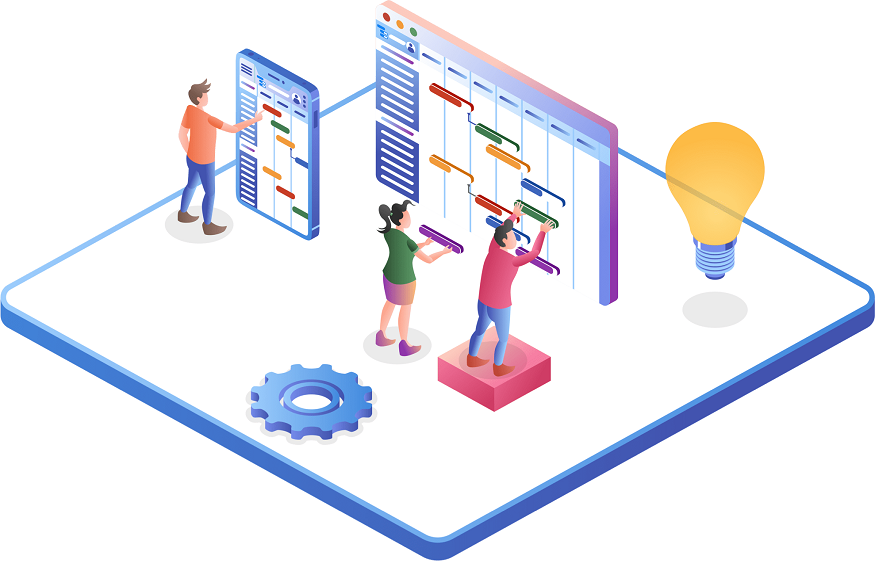 Process management: main problems and how to solve
UA business process is nothing more than a set of activities that an organization performs on a regular basis to achieve a goal. It doesn't matter how structured it is, what department you work in. There is always a process followed, after all, it is the equipment that drives businesses every day.
Process management is often not well understood or has an intense operational focus. With this, many initiatives end up focusing on just one aspect, such as documenting flows or automating. By only applying some of the concepts of process management, many of them continue to be the source of problems that affect customers and the organization itself.
In this article, you will learn about the main issues in process management and understand how they can be solved to create value, boost multi-functional collaboration, achieve better results, and promote the delivery of a satisfying customer experience. .
1. Lack of control in process management
A process without a guardian will certainly be a headache for the company. In the event of a problem, who can the people concerned turn to?
Therefore, in addition to mapping correctly, it is important to define someone who knows the process and has dominance over it. This person needs follow-up and it is important that they have the power to make decisions. Thus, he can review the deadlines for certain ongoing processes, move activities, or even suggest changes to the flow if necessary.
2. Lack of knowledge dissemination
Applying knowledge management to day-to-day problems is essential for improving process efficiency. When knowledge management is not present, problem solving tends to be a more complex activity. The presence of this element can increase problem solving capacity and stimulate continuous improvement, thus contributing to the achievement of excellence in the business processes of the organization.
To do this, it is important to standardize a knowledge sharing process and to encourage employees to follow this process. Investing in technology that offers both tools for process management and knowledge management in a single integrated platform certainly makes the whole process easier.
3. Lack of employee engagement
The higher the level of employee engagement, the greater the success of an organization. When they believe that their efforts are contributing to the results of the company, employees do their jobs with greater dedication and quality. This reduces the occurrence of unnecessary problems and expenses and has a positive impact on customer satisfaction. The lack of commitment undermines this whole positive atmosphere.
To overcome this problem, it is important that there is alignment between leaders and collaborators. They need to know business strategies and know where the organization is headed. It is important that they have details of their objectives and of the activities to be carried out in order to obtain the results. They need to receive feedback and support to resolve issues. The company must invest in the training so that employees can improve and even develop new skills.
The pressures for more efficient processes are increasing. Promoting changes that bring better results is a big challenge. A BPM software provides more peace of mind for your company regarding the process, ensuring greater control, security and agility in conducting the work.
 They will seek to understand your scenario and suggest a way to implement the technology that best meets your needs.