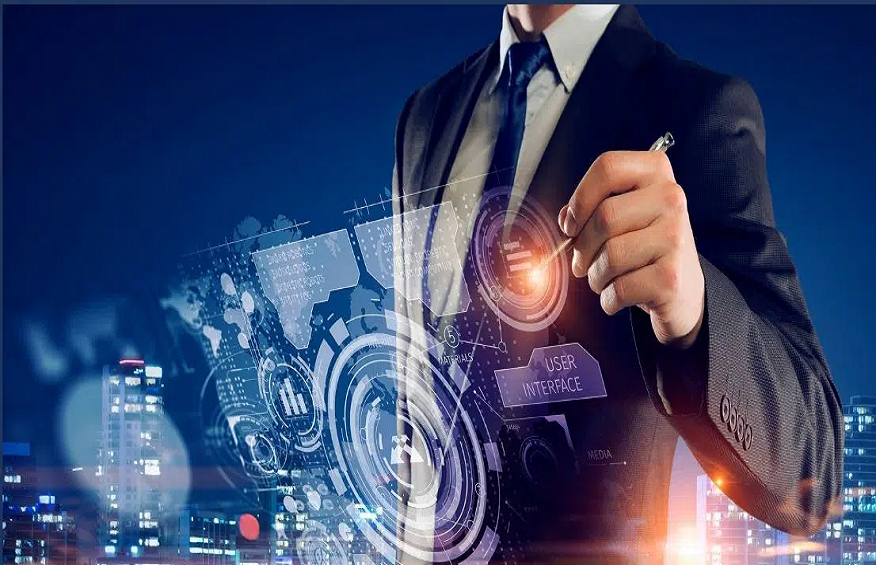 Streamlining Business Success in the UAE: A Guide to PRO Services
Setting up a business in the UAE can seem like a daunting task, with various regulatory requirements and processes to understand. However, with the help of a Public Relations Officer (PROs), navigating the UAE business landscape becomes much simpler.  As the UAE continues to establish itself as a global business hub, there is a growing need for PRO services that can assist companies with compliance, administration and overall business support. In this article, you will explore the various PRO services UAE and how they can help smooth your business setup and operations. You will also discuss how to identify a reputable PRO partner like TASC Corporate Services and what to expect from such a relationship.
Understanding Available PRO Services
The PRO services ecosystem in the UAE caters to different business needs at various stages of growth. Among the most important services provided are:
1.  Company Formation
When establishing a company in the UAE, the first key step is determining the appropriate business structure. PROs can guide the process of company formation, assisting entrepreneurs with trade license applications, identifying the suitable license category, handling all necessary documentation, and facilitating approval from regulatory authorities.
2.  Accounting and Bookkeeping 
Accounting and bookkeeping responsibilities such as invoices, payrolls, financial statements and VAT submission are complex tasks that must adhere to local regulations. By outsourcing these functions to a professional services provider (PRO), the hassle is removed from handling accounting. PROs ensure seamless compliance through managing all required financial documentation.
3.  Virtual Office and Business Address
For startups and businesses not ready for a physical office space, PROs offer virtual office solutions. This provides all the benefits of a prestigious business address in the UAE through the PRO's address. Virtual offices also include mail forwarding services and access to meeting rooms so entrepreneurs can conduct business seamlessly without a permanent location.
4. Payroll Management
Outsourcing payroll management to a PRO takes a significant administrative burden off a company's shoulders. PROs ensure all employee salaries are accurately and timely processed each pay period. They also handle complicated payroll activities like processing end of service benefits owed to staff and compliance with labour ban outs. By leveraging a PRO's expertise, paperwork and systems for payroll, businesses save considerable time and resources that would otherwise need to be dedicated to this important function.
5.  Tax Compliance
Fulfilling tax obligations in the UAE can be complex, with requirements around corporate income tax, personal income tax, customs duties and value added tax (VAT). Having to navigate changes to tax laws and file numerous compliances like tax returns can be challenging. However, with support from a PRO, tax compliance is simplified. PROs provide expertise and guidance on tax issues, ensuring all requirements are properly addressed. Their knowledge of taxation requirements helps businesses fulfil their obligations seamlessly and mitigates risks of penalties from non-compliance.
6.  Business Support Services
In addition to basic services like accounting, payroll and tax compliance, many PROs also offer supplementary business support services. TASC Corporate Services provides services such as company secretarial work, which includes maintaining statutory records and filing documents. They can also assist with banking solutions, such as company bank account opening. PROs take care of annual renewals for business licenses and permits. Government liaison services help navigate requirements and approvals from different authorities.
Choosing the Right PRO Partner
It's critical to pick the correct firm when looking for a PRO to work with on your business needs. In the UAE, there are numerous PROs to pick from, so conducting your homework is essential to ensure you choose a trustworthy service.  An ideal PRO partner like TASC Corporate Services will demonstrate several important qualities. Firstly, they will have extensive experience operating locally in the UAE. A long track record of many years serving clients in the country shows a deep understanding of the market and changes to regulations over time. It also means they have stood the test of successfully assisting numerous businesses.
Next, look for a full-service PRO that can handle all of your various administrative and compliance requirements throughout the business lifecycle. This provides long term value through a one-stop solution. The services should also be delivered by qualified professionals with certifications in fields like accounting and company secretary work. Advanced digital systems and workflows allow for efficient, secure and 24/7 supported operations. Opt for a PRO like TASC that leverages technology. Transparent and customized fee structures based on individual needs and budgets also promote cost-effective compliance.
Positive client testimonials and repeated business demonstrate the high quality of service and satisfaction levels provided. Regular communication and prompt response to queries builds essential trust in the relationship. Overall, partnering with an established PRO provider offers expertise and local knowledge to smoothly set up operations in the UAE.
Benefits of Outsourcing to a PRO
Companies that use the services of respected PROs, such as TASC Corporate Services, can benefit greatly. A business might profit strategically by outsourcing administrative tasks. By completing all local licenses and legal requirements, PROs guarantee full regulatory compliance. As a result, the dangers of fines for non-compliance are reduced. PROs help founders by managing the intricate market subtleties, documentation, and permissions. Local knowledge indicates that PRO teams have long-established institutional knowledge of excellent practices. A set monthly charge for engaging in-house employees is more expensive than outsourcing crucial services.
The extent of help from the PRO can adaptably ramp up or down via the partnership as a firm grows and its needs change. Compliance is upheld even when the founders are not present thanks to the committed PRO team, assuring business continuity. Founders may completely concentrate on the fundamental objectives and growth of their businesses with peace of mind thanks to outsourcing tasks. PRO advisers also provide strategic direction on fresh chances and next actions. Entrepreneurs may confidently traverse the local market by partnering with a reputable UAE-based PRO like TASC, creating a beneficial long-term connection.
Conclusion
For businesses of all sizes, the business climate in the UAE offers both possibilities and complications. Utilizing specialistDubai pro services from companies like TASC Corporate Services simplifies operations and compliance, creating the foundation for easy setup and growth. By outsourcing non-core tasks, business owners may make the most of their resources and get the local knowledge they need to understand rules.