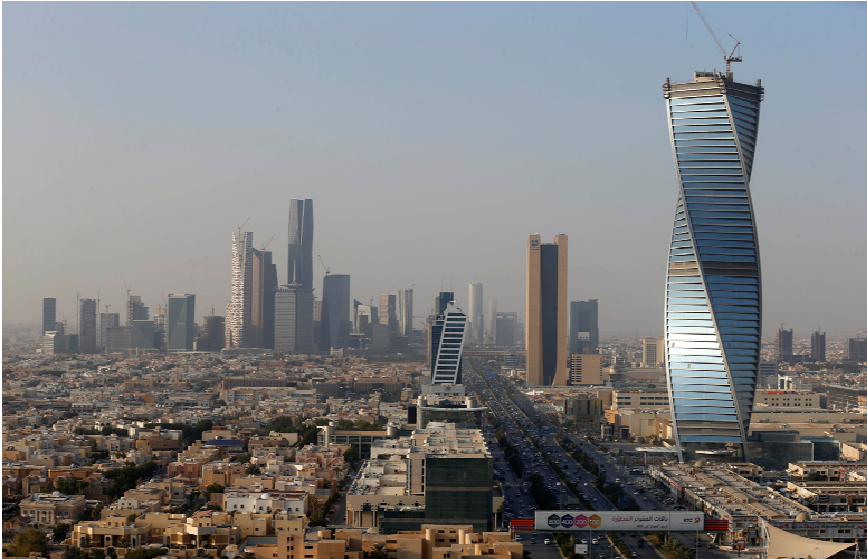 Investment opportunities in Al-Ula's tourism sector
Saudi Arabia is all out to become the most prominent tourist location in the Middle East. Major investments, policy amendments and strategic plans are being carried out to achieve this goal. All these have made investing in Saudi a rewarding decision among entrepreneurs from all around the world. Among the prominent landmarks in the region, AlUla is gaining global attention as a popular tourist destination. AlUla is an area of natural and historical significance that has recently gained popularity as a tourist hotspot in Saudi Arabia.
 With 200,000 years of incredible history, AlUla is a living museum of preserved tombs, sandstone outcrops, historical monuments and dwellings. As part of the country's plan to bolster the tourism sector, they have also created a master plan for AlUla. This move was followed by the success of Winter at Tantora, a music and cultural festival held at AlUla in 2022. This year, the city is expected to welcome around 250,000 tourists.
His Royal Highness the Crown Prince Mohammed bin Salman, Chairman of the Royal Commission for Al Ula, had created the plan for renovating Al Ula. The master plan is based on a 15-year programme to develop the city sustainably, thereby contributing to the country's endeavours towards achieving a diversified economy by focussing more on tourism.
The development plan for AlUla aims to create 38,000 new jobs by 2035 with investments in multiple sectors including tourism, arts and culture and agriculture. The newly expanded AlUla International Airport, with a capacity of 400,000 passengers and Maraya, a 500-seat multipurpose venue, are the two important projects developed to support this vision. It is expected to contribute to the economic potential of Saudi Arabia with a SAR 120 billion (USD 32 billion) addition to the GDP.
Features of Al Ula
It's home to Saudi Arabia's historic sites, including the first UNESCO World Heritage Site and the tombs of Dadan, the stone-built capital of the Dadanite and Lihyanite Kingdoms.
The scenic beauty of the place throws light on its untapped potential in ecotourism, and adventure tourism.
The development of AlUla City focuses on sustainability, which gives investors an opportunity to contribute to a good cause.
AlUla's development plan is aligned with Vision 2030, aiming to diversify the country's economy beyond oil dependence.
Investment opportunities in AlUla
The Saudi government is attracting investors and businessmen from around the world to AlUla with numerous opportunities across various sectors. If you are choosing AlUla for starting your business setup in KSA, the following are the important sectors that you can explore:
Agriculture: AlUla promises a lucrative opportunity for investment in the agricultural sector, as its fertile land is suitable for various crops across the seasons. AlUla is home to around 2.3 million palm trees, various citrus fruits, and winter crops.
Tourism: It's needless to say that the tourism sector in Saudi Arabia is booming with the development of AlUla. It will further strengthen by 2035 as the result of Vision 2030. AlUla's heritage oasis and farms throw light on the opportunities for ecotourism. Tourists have already started to flock to the region to see the local crops, organic oasis, and eco-gardening, an environmentally friendly farming system.
Infrastructure: The Royal Commission for AlUla (RCU) collaborates with multinational companies for infrastructure development. So, trying your luck in this sector is a wise decision.
Real estate: The development plan for AlUla includes over 7,500 hotel keys, 5,000 residential units, a staff village of over 1,000 units and supporting infrastructure. The real estate business in this region will focus on sustainable development, promising investors the best of both worlds.
Set up your business in KSA
Planning to set up your business in KSA? The country's strong economy and business opportunities are luring entrepreneurs to the country. However, starting your business in Saudi Arabia requires a sound knowledge about the rules in the country. Partner with BusinessLink, a leading business setup consultancy, to realize your entrepreneurial dreams. Our expert consultants can ensure a seamless process for you. We can take care of the whole process for your business setup in KSA, including company formation, business licensing, visa services, and corporate banking assistance.