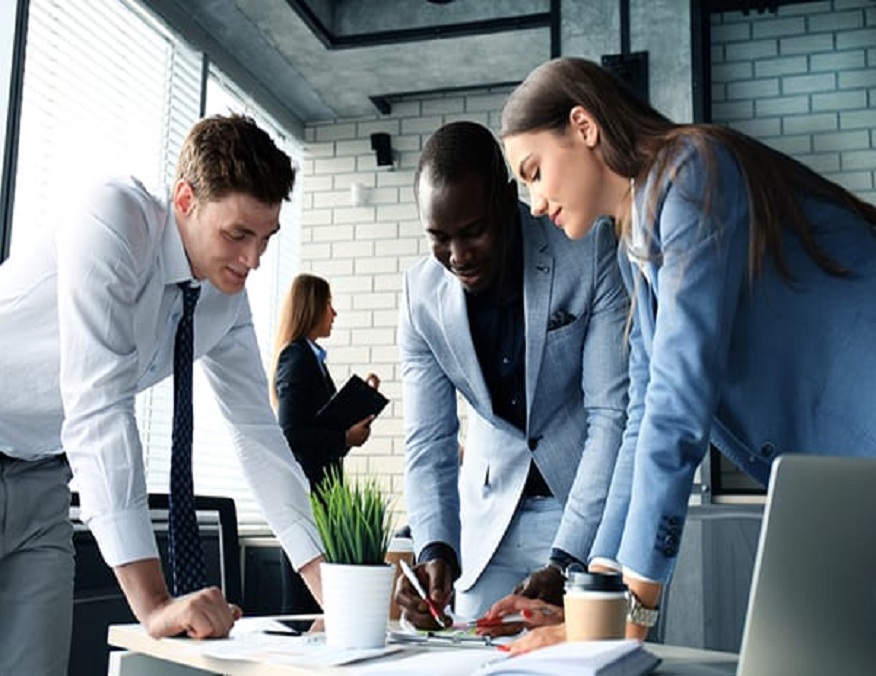 From Idea to Reality: How to Successfully Start a Business in the UK
Have you ever had a business idea that you were passionate about but didn't know how to turn it into a reality? Starting a business can seem daunting, especially in the UK where there are so many regulations and requirements to navigate. But fear not! With the right guidance and resources, you can successfully bring your ideas to life and start your own thriving business. In this post, we'll guide you through the process of starting a business in the UK from ideation to launch. So let's get started on turning your dream into reality!
Introduction to Starting a Business in the UK
Starting a business in the UK can be a daunting task, especially if you're not familiar with the process. However, with a little planning and research, it can be a relatively easy process. The first step is to come up with a business idea. Once you have an idea, you need to research the feasibility of your idea and develop a business plan. After your business plan is complete, you need to register a business with Companies House and open a bank account. Then, you need to obtain the necessary licences and permits from the local authorities. You need to find suitable premises for your business and get started!
Steps for Registering Your Business
1. Decide on the right business structure: sole trader, limited company, partnership or something else?
2. Choose a business name and check if it's available as a domain name and on social media.
3. Register with HMRC and open a business bank account.
4. Draw up a business plan and track your progress against it.
5. Consider whether you need any licences or permits to operate your business.
6. Start building your brand and marketing your products or services.
7. Keep on top of your finances, bookkeeping and tax obligations – these are crucial to the success of any business!
Strategies for Making Your Business Successful
There are many things to consider when starting a business, but these five strategies will help set you up for success:
1. Research your industry and target market. Knowing your industry inside and out is essential for any business owner, but it's especially important when starting a new business. You need to understand the competitive landscape, what customers are looking for, and what trends are impacting your industry. This research will help you make informed decisions about your business strategy and how to best reach your target market.
2. Develop a clear business plan. A well-crafted business plan is critical for any successful business, but it's especially important when starting a new venture. Your business plan should lay out your goals, strategies, and tactics for achieving success. It should also include a financial analysis to ensure that your venture is feasible and has a solid chance of making a profit.
3. Choose the right location. The location of your business can have a big impact on its success or failure. When selecting a location, consider factors like foot traffic, parking availability, public transportation access, and the local demographics of the area. You want to choose a location that will give your customers convenient access to your products or services.
4. Hire the right team. Assembling a strong team of employees is one of the most important steps in launching a successful business. Look for individuals with complementary skill sets who share your vision for the company and who are passionate about their work.
Resources and Support Available for Entrepreneurs in the UK
There are a number of resources and support available for entrepreneurs in the UK. The government has a dedicated website for business support which includes information on finance, mentoring and advice. There are also numerous business support organisations such as the Federation of Small Businesses, Enterprise Nation and Startup Britain which offer advice, networking opportunities and events. In addition, there are many accelerators and incubators which can provide funding, workspace and mentorship for startups.
Things to Consider when Starting a Business in the UK
There are a number of things to consider when starting a business in the UK. Here are some key points to bear in mind:
– The first step is to come up with a great business idea. This is where many potential entrepreneurs fall at the first hurdle – they simply don't have a good enough idea to get started. Spend some time thinking about what you could offer that would be unique and successful.
– Once you have an idea, it's important to do your research. This means looking into the market you'll be operating in, your competition, and what regulations and red tape you'll need to navigate. This can seem daunting, but there are plenty of resources available online and through business support organisations to help you out.
– Next, you'll need to start putting together a business plan. This will outline your goals, strategies and how you intend to achieve them. It's also essential for raising finance from investors or lenders.
– Once your business plan is complete, it's time to start thinking about funding. You'll need to decide how much money you'll need to get started, and where this money will come from. There are a number of options available, including loans, investment and grants.
– Once you've secured the necessary funding, it's time to start getting down to the nitty gritty of setting up your business. This includes registering a company with HMRC, opening a bank account and finding the right premises.
Financing Options for Starting a Business in the UK
There are a number of financing options available to those looking to start a business in the UK. The most common option is to take out a business loan from a bank or other financial institution. However, there are also a number of government-backed initiatives and programs that can provide funding for small businesses.
Another option is to seek investment from venture capitalists or angel investors. This can be a more difficult route to take, but can provide significant funding if successful.
Many businesses choose to self-finance their startup by using personal savings or taking on debt. This can be a risky strategy, but can be necessary for some businesses.
Conclusion
Starting a business can be daunting, but with the right knowledge and resources, it is possible to create a thriving new venture. We have outlined some of the steps that will help you turn your idea into reality in the UK, from setting up a legal entity to finding financial support for your business. By taking all these elements into account when planning to start a business in the UK, you will ensure that you are well-equipped for success!