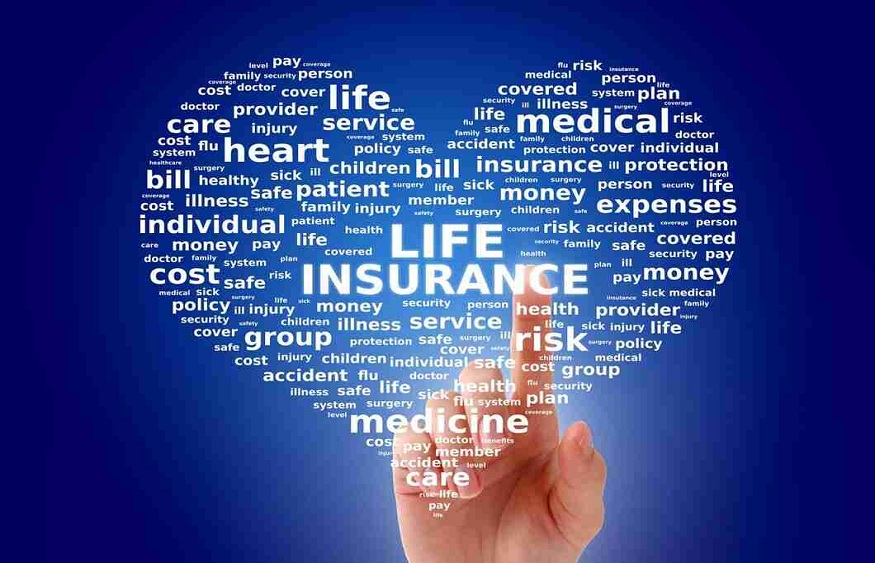 Is It Possible To Purchase Term Insurance Without An Income Verification?
The time when you had to be concerned about your family's future, especially if you weren't around, is long past. There are so many solutions available now for safeguarding your family's future. A term insurance plan is unquestionably your good choice if you work in a risky line of work, are the only wage earner in your family, or just want to ensure that your loved ones will be taken care of in the event of your untimely passing away.
A life insurance calculatoris a simple and easy-to-use tool you may use online to determine the amount of coverage required based on your needs.
The fact that term insurance plans are so inexpensive is their strongest feature. The premiums can be paid on a monthly, quarterly, half-yearly, or annual basis.
Paperwork Required To Purchase A Term Insurance Policy
Just as with other insurance plans, you must finish the documentation process when buying a term life insurance policy. However, not all insurance providers require the same paperwork. As a result, the types of documentation may differ between insurance companies. Here are a few of the documents that Indian insurance companies frequently request.
Driving privileges, passports, PAN cards, government-issued identification, voter ID cards, and Aadhaar cards are all acceptable forms of identification.
A letter from a reputable public entity, current utility bills, a bank account statement, a passport, a ration card, an Aadhaar card, or a driver's licence are all acceptable forms of residence verification.
Passport-sized pictures
Health records
Income documentation such as a bank account statement with a salary credit, pay stubs, a business account statement, and an ITR/Form 16 are examples.
Can Someone Purchase Term Insurance Without Providing Proof Of Income?
You can run into persons while looking to purchase term insurance coverage who would claim that you can do so without providing proof of your income. You must be aware that this is wholly incorrect. The truth is that you must show proof of income to buy a term insurance policy since it is required.
Why Is It Necessary To Produce Income Documentation?
Regularly paying your policy premiums enables the life insurance policy companies to offer risk coverage to policyholders who are desperately in need of cash, especially during uncertain times. Additionally, if a policyholder doesn't have a continuous source of income, they may end up paying their premiums irregularly, which could eventually result in the policy expiring.
The underwriting division of the insurance firms verifies the paperwork, particularly the income proof, for the following reasons.
The insurance companies use the proof of income to establish the assured sum that can be offered to the policyholder. This aids in determining the price of the insurance.
The insurance provider determines if you can pay the premium on time after receiving your income verification documentation.
Tax statements that don't match up could result in the cancellation of your insurance and potentially the rejection of your claim.
Why Purchasing A Term Insurance Policy Is A Wise Decision?
There is never a reason not to buy term insurance. During the most trying moments, it can save your family. How? To find out why, continue reading.
Low-Cost Premiums
In comparison to many other forms of insurance plans, the premiums for term insurance coverage are reasonable. Additionally, the sum assured under these plans is significantly higher compared to the premiums.
Protection From Loan
Your family will receive the level of financial security they require at that time as a result of your purchase of a term insurance policy. Even if your family has debt, they can settle it with the amount promised to them.
Insurance For Serious Illness
In addition to offering financial assistance in the event of the policyholder's passing away, the insured may also receive critical sickness insurance. You must pay an additional fee for that since it is an add-on. If you are diagnosed with a serious illness like cancer, kidney failure, cardiac arrest, etc., the critical illness cover will assist you in getting financial support.
Tax Advantages
You are qualified for a tax benefit under Section 80C of the Indian Income Tax Act up to a maximum of INR 1.5 lakh each fiscal year. You can now visit a reputable website and compare as many term insurance plans as you'd like to purchase the ideal term insurance plan.
If you're opting for the new Tax Regime, you may not be able to avail the benefit on these instruments, but you may avail it with the old regime.
You can use an online term insurance calculator to get a more precise estimate of the costs involved.