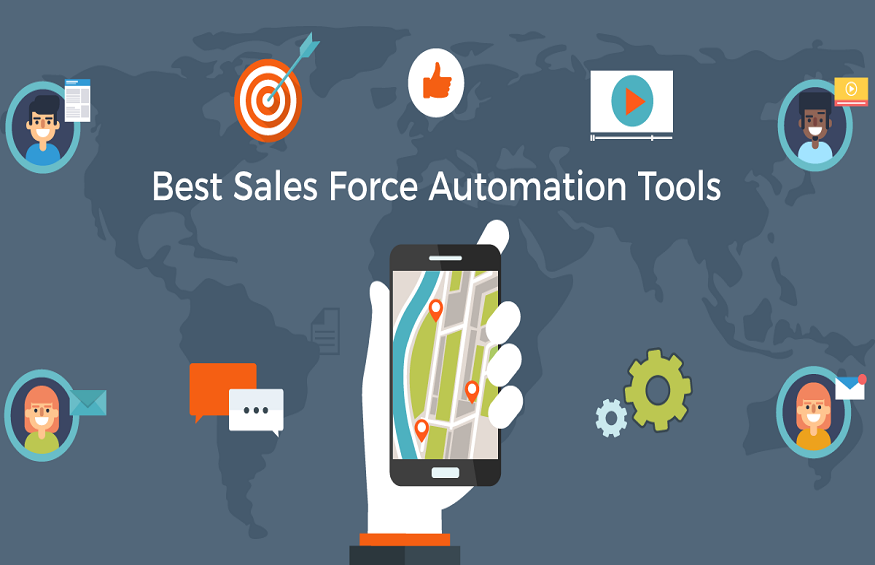 Tips to Choose Sales force Automation Solutions
Sales Force Automation is software that automates the management of the sales cycle and optimizes the processes of your sales team, as well as increasing the productivity of your sales team.
We believe that sales force automation solutions are a great investment for any company that desires to improve the results of its sales team. it eliminates repetitive tasks of minimal value, provides better information about the company's customers, and allows reports and forecasts to be prepared quickly.
The following are some tips that will aid you in making the right choice :
Clearly, Analyse Company needs: In order to implement a Sales Force Automation solution, you will have to overcome internal reluctance and adapt to the new process, so choosing the right solution is very important. You should start by looking at what your company needs and involving a variety of profiles and departments in a prior study. That way, not only the people who will make the decision need to participate but also those who will actually utilize it on a daily basis.
Customization: A crucial aspect of Sales Force Automation technology and related to our previous point is its ability to meet the needs of your organization. We're not just talking about the capabilities it may have, but about what other alternatives are available as well. If necessary, ask a computer expert if the software can be easily adapted to meet the needs of your business. Software should reflect your company's requirements.
Some sales force automation companies claim that they can customize the software, but in reality, they install the entire software and disable the things you didn't request. As a result, your system is slower because you have a lot of inactive components on top of what you have requested.
Cloud Usage: By having only what you need, the response time will be much faster. The fact that Sales Force Automation is in the cloud will allow you to take advantage of this technology.
Accessibility: When your salespeople need access to information, whether preparing a visit from home, en route to their next destination or even sitting down with the client, it's imperative that they can get it whenever they want.
Compatibility: Besides being compatible with every system, it is also good if your Sales Force Automation platform is accessible from any operating system, including iPhone, Android, and Windows, as well as different smartphone and tablet brands.
Integration: It is also important to prioritize that it is easy to integrate with any software your company uses. It should be compatible with your company's devices and operating systems, too.
Advanced Analytics: For a Sales Force Automation software to provide the key information to close a sale, it must be able to access all your data, such as statistics, custom reports, KPIs, etc.
There are a variety of options on the market, but not all of them are the best or best suited to your company's needs. And the company's needs are the most important factor whenever new technology is introduced or new work processes are implemented by your company.