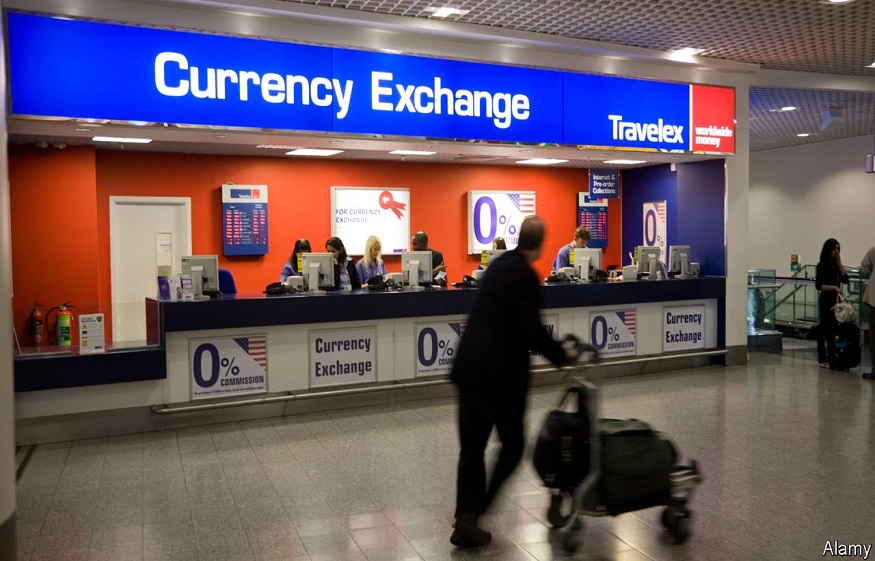 4 tips to reduce bank and currency fees while traveling
Less frequented a few years ago, distant destinations have recently regained ground according to the latest study on the subject from the Ministry of the Economy and Finance, with in particular an increase in trips to the American continent. But the most distant destinations in Asia and Oceania are also growing overall. The French leave on average twice a year and have a median budget of € 950 per trip and 80% of the French use their payment card before leaving on a trip (Visa Global Travel Intentions study 2017). In this context, Café de la Bourse reveals its 4 tips for saving on currency fees and bank charges during your holidays outside the euro zone.
Avoid withdrawing money from a bureau de change before your departure
Do not change all your money before departure: first, because having too much cash with you, whether in your country of origin or on the other side of the world, remains an unsafe option; second, because the budget you have planned may not necessarily be very suitable for your expenses there.
If you prefer to arrive with some local currency in the country, you can get it from physical exchange offices found in tourist areas or near train stations and airports. But beware, the latter practice prices sometimes very far from market prices.
It is generally much more attractive to use an online currency exchange office which has cheaper exchange fees. Also take into account that thanks to an online office, it will be much easier to compare rates from your search engine.
Prefer your credit card to exchange offices
Even if the use of currency exchange offices remains a possible option, we cannot advise you enough to prefer the use of your bank card. You will of course most often have fees that will be charged to you by your bank but depending on the latter and the card you hold, they will generally be much lower than the fees from exchange offices.
If a fixed commission is taken by your operator or the bank from which you withdraw, it will be more judicious to make a withdrawal at the maximum authorized limit to limit the costs. Thus, if a commission of one euro is charged to you for each withdrawal, in the event that you wish to withdraw 500 €, if you do it all at once you will only have to pay 1 €. On the other hand, if you withdraw 50 € 10 times, you will have to pay 10 €. So do not accumulate small withdrawals in the event of fixed commissions on each transaction. Also check at ATMs that the local bank does not add additional fees (this is normally specified when withdrawing). Please note: it is not uncommon in the same country to see banks applying additional fees and others not.
Note: pay close attention to the limits on your bank card. If necessary, raise them temporarily during your trip, especially if the limits authorized abroad are lower than those in force in the territory, as is sometimes the case. In general, it is advisable to inform your banker of your departure by specifying the country or countries where you will stay and the period during which you will be outside the national territory. This will prevent you from having your card blocked on suspicion of fraud. You can also take the opportunity to negotiate bank charges, insurance and withdrawal limits.
Read also our report Bank charges comparison: control your bank charges
You can also use a Travelex Cash Passport prepaid bank card. You can load the amount of funds you plan to use during your trip abroad on this prepaid Mastercard in foreign currencies (euro, pound sterling, US dollar or Canadian). The card is priced at € 10 and charges are also to be expected when loading it, but then all payments and withdrawals will be free outside the euro zone. An interesting device if your bank charges prohibitive bank charges. Please note, however, that the exchange rates are not at the interbank rate as some fintechs offer, the offers of which we detail in the following section.
Opt for a neobank or a FinTech
To have a means of payment that will allow you to limit bank charges as much as possible and especially currency charges, turn to the new players in multi-currency payment, the neobanks . These have turned the market upside down by offering unbeatable prices with interbank rate transactions and, very often, particularly advantageous multi-currency cards.
N26: the alternatives proposed by the German neobank
The N26 current account comes with a classic Mastercard. Card payments do not incur any costs, even outside the euro zone. For ATM withdrawals outside the euro zone, you will have to pay 1.7% of the amount withdrawn. Be careful, however, you will be billed 2.90 euros per month if you use it less than 9 times per quarter.
Even more advantageous for frequent travelers, the N26 Black account with a Black Mastercard card which includes travel and repatriation insurance and relatively high withdrawal and payment limits. For a subscription of € 5.90 per month, you benefit from 0 bank charges on withdrawals in foreign currency and 0 charges on card payments anywhere in the world. The commitment is 12 months minimum.